Schmalfeldt has a new blog!  He's added a soon to be deleted web space to document his journey as a Pro-Se Plaintiff in his federal lawsuit to fight back against all his haters, defamers and libelers.
No really, he made a federal case out of it..
If you are new to this saga, Bill wants you to believe that he is a private citizen on the receiving end of unjust and unwanted harassment from a bunch of right wing nut jobs!
Nevermind that he's been suing people for the last five or so years and utterly failing.  And more importantly, harassing people for almost twenty years and can barely hold a job for for more than two because the people he works with can't stand him.
I became involved because I snagged an undignified picture of him (on the right) that his girlfriend shared on Twitter. So he decided to doxx me by portraying me as a convicted child rapist.
[Note:  There are legal ramifications to his doxxing activities that may come later.]
One of the latest spewings on his crisp, new blog is that he wants continuous communication via email with the attorney of one defendant who has been served.  The others are still awaiting service.  He thinks he's established a "gentleman's" relationship and is owed some sort of courtesy.
"Part of the agreement with local attorney Louis Nettles, the gentleman handling the litigation of defendant WJJ Hoge III in my Federal Lawsuit, for the acceptance of service by e-mail was his requirement that service will not be deemed effective until the e-mail is acknowledged by the recipient.
Yesterday, after hand-delivering my Motion for Leave to File a Second Amended Complaint, the Proposed SAC, a redlined version of the SAC and a proposed Order approving the SAC, I e-mailed my copies to Mr. Nettles.
No response.
…
I downloaded the documents and e-mailed them to Mr. Nettles this afternoon.
Still, no response.
I know he's not getting paid for representing Hoge. But how long does it take to answer an e-mail?"
As he has been admonished by both the District Court of South Carolina, and Judge Hecker in a Maryland Court, he has yet to avail himself of actually reading and understanding the published rules of civil and local procedure for each court of his current litigation.
In the District Court of South Carolina, under Local Rule 5.02, the Clerk uses the PACER system for electronic filing.  Local Rule 5.05 says that electronic Notice of Electronic Filing constitutes service for attorneys in their cases assigned under PACER.  This means that once a document has been scanned in by personnel in the Clerk's office, the attorney representing a party on PACER has been served.   Mr. Nettles, the attorney for John Hoge, does not need to interact with Schmalfeldt.
Although it's never a bad idea to send a motion to the attorney,  via US Mail – just in case, Mr. Nettles most likely already received notification, and therefore there was no reason for Schmalfeldt to do anything.  Even funnier, he didn't send the original docs; he DOWNLOADED them from PACER.. yes.. from PACER.. yes, where Mr. Nettles would already receive his copy… and emailed them to the attorney. No really, he did that.
So as usual, Schmalfeldt is whining that Hoge's attorney is not being responsive to him on his timetable. Then on his podcast, he says this:
Really?  He thinks his legal acumen is so on par with the experience of Mr. Nettles that Nettles, reading his new motion and amended complaint, is actually considering backing out?
But even worse is Schmalfeldt's envy of John Hoge and how much weight it bears on his point. I don't believe that John Hoge has ever divulged his wealth.  I would think he lives comfortably from a successful life, but I don't know him personally. It's not one of those things that matter to me.   I would think any decent person would see Hoge as an honorable man regardless of his personal fortune.
To Schmalfeldt, though, Hoge represents everything he isn't and it shows in rather dripping irony that he seems to think that Hoge should have gotten more experienced representation that would be worthy of Schmalfeldt as an opponent.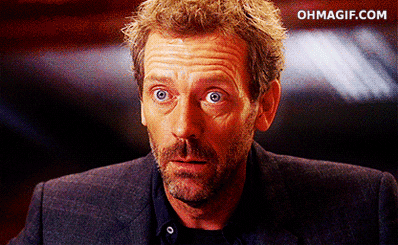 Keep in mind that Schmalfeldt called Aaron Walker the "World's Worst Attorney" in the Wisconsin lawsuit and Walker's Motion To Dismiss made quick work of Schmalfeldt's case.  Schmalfeldt has been on record stating the current Maryland suit filed by Hoge, in which Schmalfeldt as a defendant is heading to trial, is also a result of Walker's work.
Even if that were true, wouldn't that mean Schmalfeldt going to trial still represents a failure on Schmalfeldt's part to convince the Judge to dismiss that case?
Despite the Wisconsin Gambit being a setback, or rather one in a long list of setbacks, he still hasn't learned a thing. His current federal case suffers from the same defects as all the previous ones.  This latest attempt to rehabilitate his case introduced even more defects and a lot of serious laughing and lulz sprains to those watching closely.
Poor Neal.  That man may need a Gofundme just to get him some rehab equipment.
Anyway, the fact that Schmalfeldt doesn't want to see his repeated failures and learn from them shows just how entrenched the stupid is in this man. The only upside is that there will be more pointing and mockery as we watch this trainwreck in real time.
Oh, and one more thing for hilarity.  In the Second Amended Complaint, he added a count for Sarah Palmer only because she got a restraining order against him in North Carolina.  He decided to show up and defend himself.  And in presenting his case, he unintentionally made sure Judge Brown would rule against him.  So he's adding a count for "Abuse of Process".
I need another heating pad for my lower lulz muscles.