Was it something I said?
Yesterday, I posted about FiFi's weak sauce tweet asking me to comment on an April article about computer models projecting doom and gloom for island nations in the pacific.   He obviously read it because he went on a tweet storm which requires some fisking:
You asked me to respond and I did.  Why you mad, bro?
I never mentioned Anthony Watts, but this is typical of the snowflake left to change the topic when facts get in the way. In my years of debate in both high school and college, this is a concession – point to me.
One comment left by Dr. Mike was to suggest fifi go to Watt's website.  Over the years, I have eaten a lot of popcorn watching the left become unhinged when Watts is mentioned and fifi didn't disappoint.
Two tweets above, fifi made the claim that Watts had no credentials.  However, in this tweet, he obviously forgot because now he shares that Watts has a published scientific paper! How does a washed up weatherman with no credentials manage to publish a paper in a scientific journal?
Now it's getting hilarious.  Fifi links to a 2011 article critical of Watts.  Seven years later, Watts' blog is still in existence. Watts Up With That is one of the most visited scientific blogs on the internet for Climate Change.  Numerous credentialed and esteemed scientists and specialists write articles for his website. The scientific community engages in open discussion, something that doesn't happen on religious climate alarmist sites.
And yet, this is bad?
Just so you know, Fifi's quoting from Rational Wiki, a website run by leftists claiming to take on "pseudo science" and Watt's biography is nothing more than links to articles critical of him from alarmists and often debunked websites.
In any event, it's popcorn worthy.  Remember the first tweet where he says everyone is stepping on their cranks?  Does it still hurt when you repeatedly do it to yourself, Fifi? I'm guessing there is no feeling left.
Someone needs to go back and understand how to build an analogy.  The stupid is strong with this one.
Here is an attempt to show how much he understands science.  Now he is a sea ice expert.. or something.
Love that he grabs a 2016 image and then picks some moment in time. Yeah, it's 2016 so it's completely relevant.
Here is a more recent chart.  The 2017 year is the black line. Notice those readings are higher than the 2016 line, since we're picking time series.  The 2018 line is coming in lower, but it's still higher than the 2012 all time low line in the almost 40 years of satellite measurements.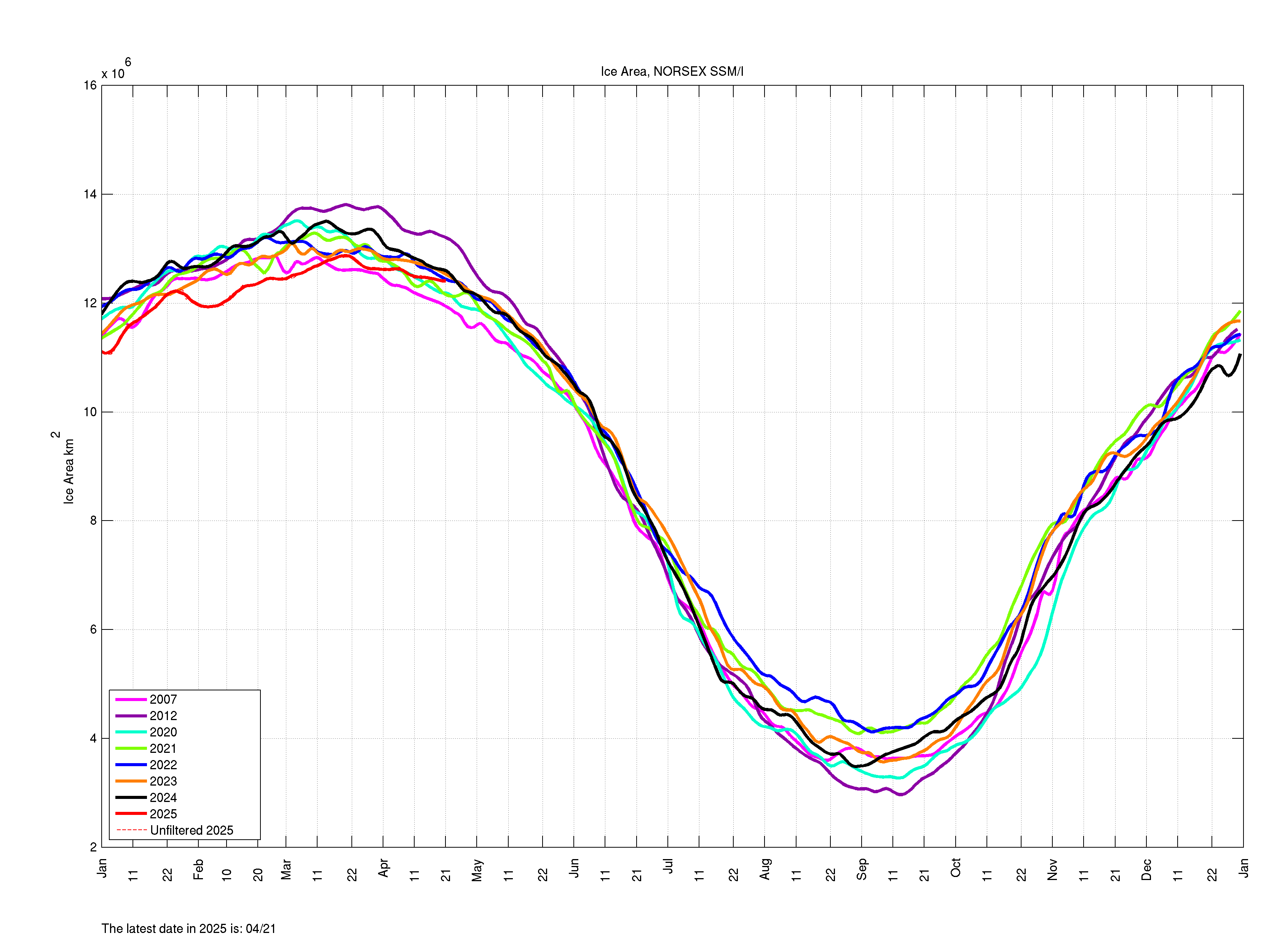 Once again, he attributes things to me I never said.  I've never made any statement that climate change is a hoax or is not that bad. Hilariously, he says I've never investigated climate change.
Funny.  When it comes to showcasing the science to back up his work, he uses out of date material.  My material is current and supports my arguments.  Another point for me.
The mockery continues.