And the left is very unhappy with the Democrats.
Today at noon in Washington, Senator Chuck Schumer spoke to the Senate and proclaimed that after much prayer and thought, he will allow the vote to end cloture so as to proceed on a vote for the HR Continuing Resolution.  He would guarantee that enough votes would exist to pass the procedural hurdle.
It was also during this speech that he made clear that President Trump stood by on the sidelines while he had to work hard to reach a deal that gave the Democrats everything they wanted. Uh huh.
Or perhaps, it was this:
Mixed polling? I think that is PR phrasing for "The electorate is not buying our narrative."
When the cloture vote completed, it was 81-18 in favor of moving forward, with the least vulnerable Democrats providing most of the Nay's.  The Resolution passed on the same vote margin.
But, the liberal pundits have declared victory and told us all the Republicans are now "boxed in".  Pressure is now on Ryan and McConnell to do deliver what the Democrats want, although from what I've read, the only "promise" is to hold a vote in the Senate on immigration.
Of course, some Democrats aren't even sure what they got.
Liberal Activists condemned the weak spines of Schumer and his party and declared "They won't forget!"  Sometimes, I think they forget why Trump was elected.
Personally, I think the Republicans gained far more than the pundits will admit. If all Schumer could get was a promise of a vote, and that's the best he could muster, then I would imagine McConnell having a very different reaction.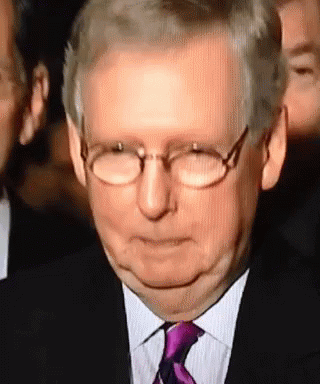 While there might eventually be a vote, how it will play out in the budget negotiations remains to be seen. Will the Democrats, now without some of their bargaining chips, decide to go all in and shut the government down without an immigration agreement?
I guess we'll see what happens in three weeks.