Since the internet went down on Friday after FCC Chair Ajit Pai removed Obama era regulations on internet service providers, we've learned that Special Prosecutor Robert Mueller had obtained thousands of transition team emails back in August.
So far, the only true announcements that have come from Mueller's investigation has been indictments on Paul Manafort and Rick Gates for money laundering and conspiracy well before they joined the Trump campaign, and guilty pleas from George Papadopoulos and Lt. General Michael Flynn for lying to the FBI for no reason about their Russian contacts..
Now it seems that Democrats have been pushing the narrative that because the counsel for the transition team have called Mueller's receipt of emails from the GAO, including some from Jared Kushner, in violation of the Fourth Amendment,  President Trump is now going to fire Robert Mueller.
Of course, the celebrities and liberal blue check marks on Twitter, riding on the super fast toll road on the Professional Tier internet ricing plan, have been bellowing that if Trump so much as a puts pen to the paper firing Mueller, everyone in all the liberal held cities should rise up and protest, because, Constitutional Crisis IS HERE!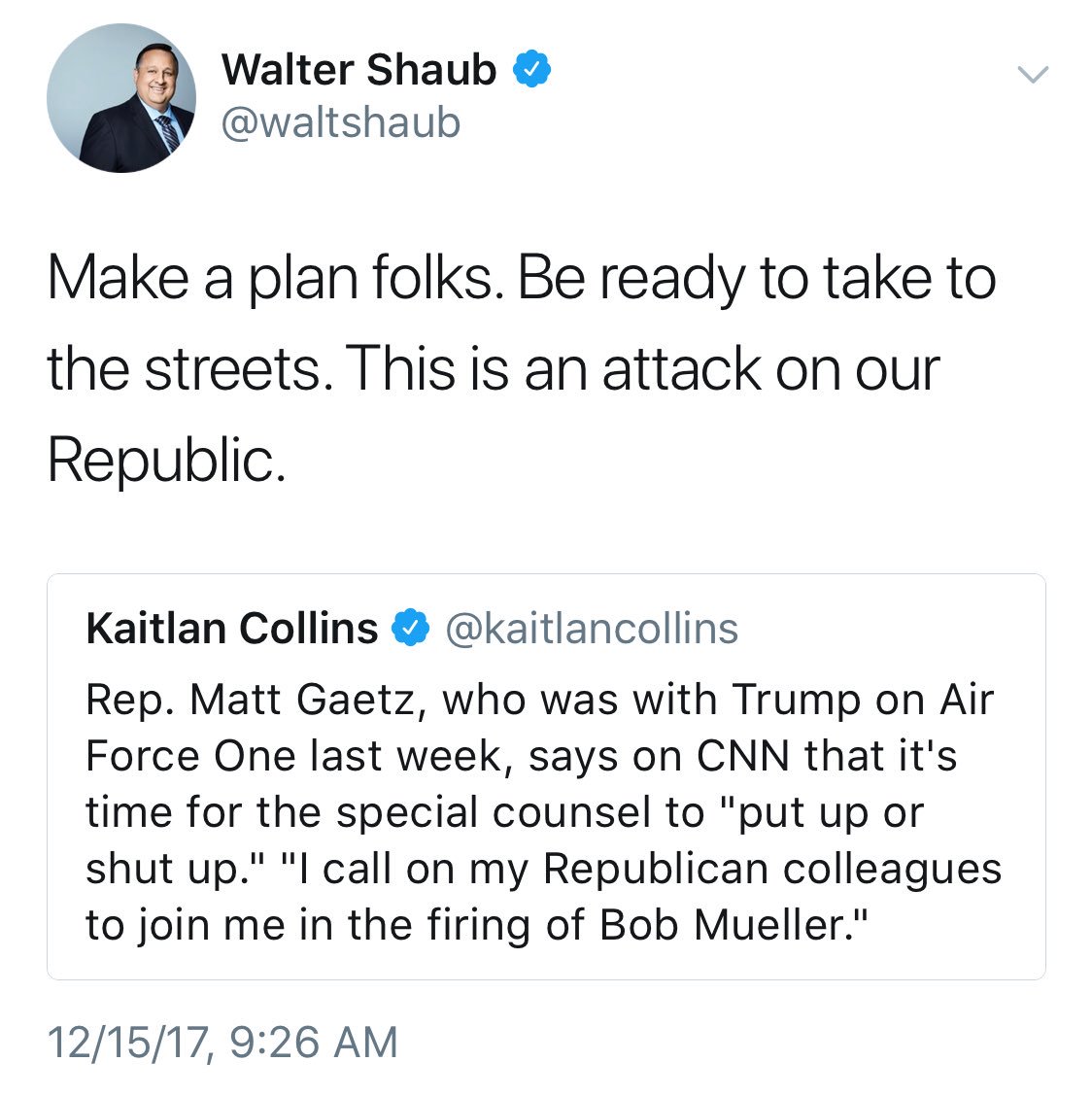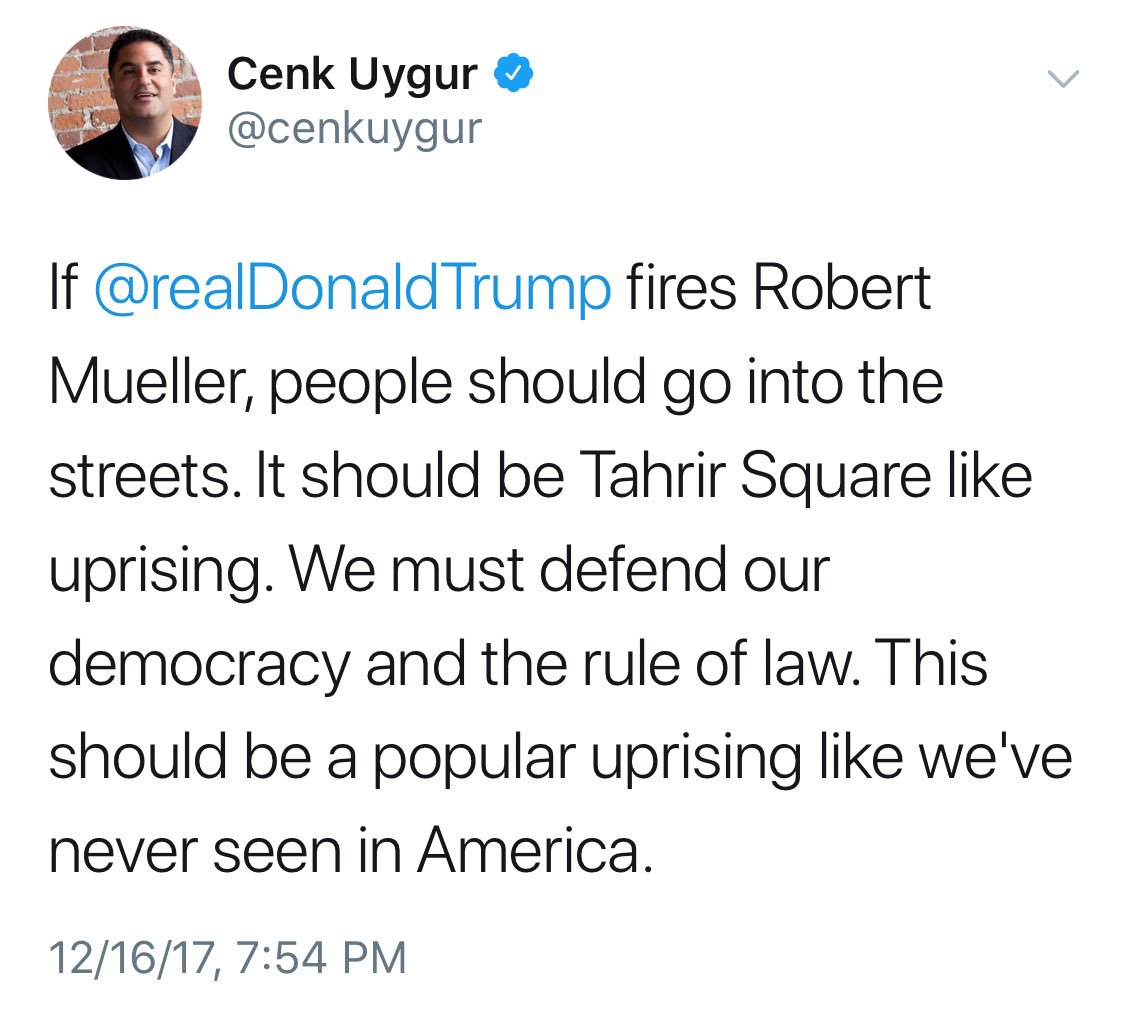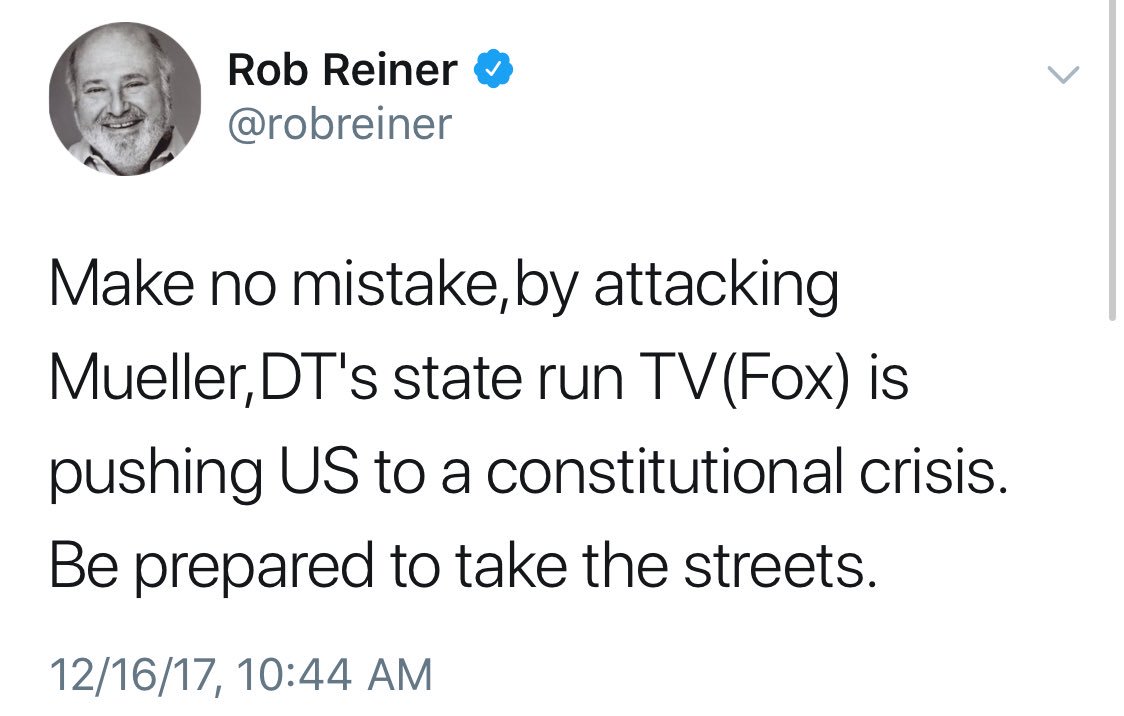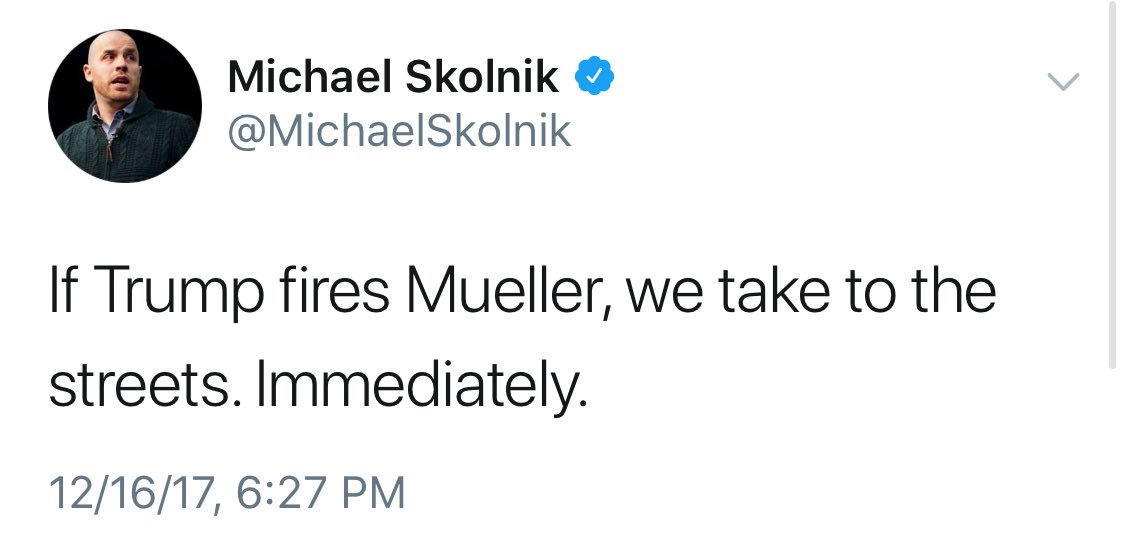 IANAL, but I have watched numerous lawyers on cable shows and have read plenty of articles that have very different opinions on what might happen if Trump does decide to move against Mueller.  If he does, liberals are going to take to the downtown streets of their favorite liberal cities, post selfies on Instagram about how much fun they are having resisting, mix it up with a few members of the city riot police, and leave their trash behind.
Of course, Mueller will still be just as fired, and Trump will still be President. I certainly hope that internet service providers wait to start charging for access to major social media outlets. Otherwise, the part time barista's studying for a degree in (insert protected group name here) studies will not be able to coordinate their political activism in a way that will (finally) force Trump from office.