Warning:  This post may contain serious lulz.  If you laugh for more than four hours, seek medical attention.
Bill Schmalfeldt has the sadz.   On Wednesday, at 8:45 am in Westminster, Maryland, he is to appear before Judge Hecker for breaking the rules in recording his testimony when he appeared via Skype.
He believes that because he has "Parkinson's" (and there is serious doubt that he has), it prevents him from having to travel for long periods of time.
Nevermind that there is documented evidence from him in his own words and pictures,  that he drove from Clinton, Iowa, to Myrtle Beach, South Carolina, (around 1000 miles ONE WAY) TWICE.  He was very happy to be with the love of his life (#4).
Nevermind that he has moved TWICE – from Milwaukee, Wisconsin to Clinton, Iowa (186 miles), and from Clinton, Iowa to Myrtle Beach, South Carolina in which he drove himself within the last six months.
It was only in 2013, he was telling the world that appearing before a Judge at a Peace Order hearing in Maryland, that his condition could end up killing him if he slipped and fell on the ice.  No really.
He's known about this for well over a month.
And his complaint is, that he is unable to make the drive from Myrtle Beach, South Carolina, to Westminster, Maryland (around 500 miles) because it's too long and it would be.. too.. painful.
Bill chose to file an improper response to the petition filed by John Hoge which put him in this mess to begin with.  The Judge, obviously, did not respond.  Bill now wants to assert that even though the Judge has ordered him to appear in person, that he's had over five weeks to plan to ensure he arrives on time, the judge is .. (starting to laugh here.. one sec…)
.
.
.
.
The JUDGE is violating his civil rights as a disabled person.
(gasp.. gasp.. AIR!  I NEED AIR AND SOME NEW LULZ MUSCLES!!  *medic*)
And let's not forget that the Judge knows he's moved because he's had to file a change of address with the court.  Bill is also not employed, so it's not like he has any pressing reason to not plan ahead.
So, if I were a judge and I were to hear this sad, somber story, knowing the facts as they are, what questions do you think a smart, intelligent person would know to ask?
Once the Judge composes himself, he most likely would ask Bill:
"You have known about this for well over a month.  You had plenty of options to figure out how to get here.  Why did you not think to plan your trip so that you could accomodate your condition?"
Bill's reading of the ACA thinks that his situation is covered.  Just like he thinks his interpretation of the libel per se/defamation per se will get him a win against, well, anyone for talking about him.
Clearly, Bill thinks he's got a case against the Judge.  Uh huh.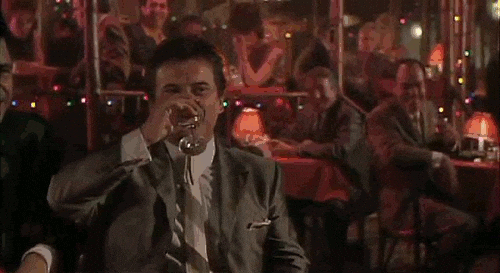 BTW:  Everyone, and I mean EVERYONE foresaw this coming.  He didn't disappoint.
Update:  In Bill's podcast, he is making the case to sue the Judge. No, seriously!  He is actually going to sue if the Judge doesn't rule on his improper motion and has him arrested.
I can't.. stop… laughing…
Update 2:  Paul Krendler demonstrates how certain.. Fake Parkinson's affected individuals (aka DUMBFUCKS) can have an ADA compliant trip.
*still laughing ..
Update 3:  TDPZ is killing the lulz muscles here.   The Artisan Craft Blog weighs in here and may need medical attention for the lulz…