Schmalfeldt is running about the internet doxxing again, this time SPQR, and has discovered that he is a lawyer in Colorado.
And now that he believes he has his man, the Wisconsin-Iowa carpetbagger is off again on his usual threats.
What could possibly go wrong in tangling with yet, another lawyer?

This is his latest "detective work."
Past the incredible sleuthing, time to work on the squeeze. First, it's the charges of defamation, against someone who handles internet law.
Defamation is "not nice." It is the making of a statement that is published and seen by more than one person that is untrue and casts a person in a negative light. In these brief examples, Mr. Roberts calls me a demented sociopath with violent criminal friends. Untrue. I am neither demented in the sense Mr. Roberts uses the word, nor a sociopath. I have a friend, Brett Kimberlin, who was convicted for a series of violent acts 40 years ago, did his time, and is out living the best sort of life he can.
Well, thanks for clearing that up with the violent criminal friends thing that is all true. I remember a certain No Contact Order hearing where someone admitted all the contacts he made and more as, um, a defense!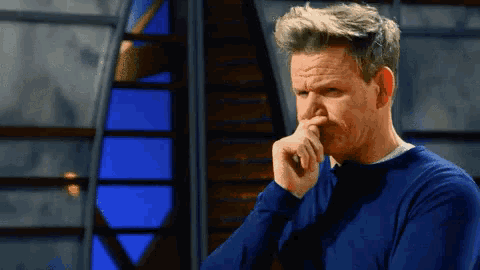 I am not a psychopath. I do not have "a mental disorder." I do not "worship a violent, pedophiliac sociopath violent criminal." The rash on my face was caused by an autonomic disorder that goes with Parkinson's disease called "seborrhoeic dermatitis." Not syphilis. 
All of those things are untrue. They are PROVABLY untrue. They cast me in a negative light. Therefore, they are defamation.
Except none of your quotes show that SPQR said you had syphilis, only that you should have your rash checked out by a doctor to be certain. We already covered the violent friend you worship. He is also a pedophile and lost a case about that. As far as your mental disorder, do you have the medical documentation to back up you don't have a mental disorder of any kind? Wonder how that would play out in say, discovery…
Now for the magnanimous offer:
At the moment, I do not intend to add Mr. Robin Dale Roberts to the Federal Lawsuit in the US District Court for the District of South Carolina where WJJ Hoge III, Patrick Grady, Eric P. Johnson and Sarah Palmer are defendants.
Isn't that more a result of you screwing up your own complaint?
"I want him to know I know.."
And I am not engaging in a sneak attack on Mr. Robin Dale Roberts. I wrote to him on Saturday to tell him I was going to do this. THAT explains his silence on his usual defamation boards for the last few days.
Perhaps maybe he was busy and didn't see your email and isn't able to post at the moment?  Looking at SPQR's posting history suggests he is not consistent as to dates and times. However, let's say he did go quiet. Does that actually bode well for you?
And just to make sure we're all on the "same page"..
What I am going to do, however, is send a copy of this post to the nice lady who wrote the nice news story about the new law office in Canon City. I am going to send it to every major Colorado newspaper. I am going to send it to every Colorado blogger who will print it. And, I will file a citizen's complaint with the Colorado Bar Association.
I would imagine she and the others will be told, "Google Bill Schmalfeldt".  Oh, the sounds of lulz that would be music…
And finally, a warning to everyone..
Anonymous cowards can stay cowards. But they cannot stay anonymous when someone really, really wants to find out who they are.
We call this an "object lesson."
We all know how these "lessons" turn out, don't we?